A view from the top
By Tony Granger, 
, Thursday, 16 January 2014 08:00AM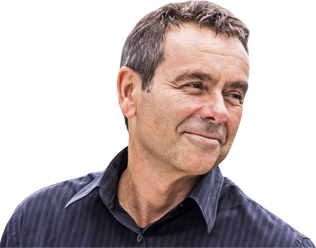 I am writing this on my way to CES in Las Vegas – the annual Consumer Electronics Show and a veritable, unstoppable feast of technology, both large and small.
This year, CES promises to be full of large TV screens getting larger (this year, the size prize goes to Samsung for 105 inches of HD, priced at more than $150,000 – so not for your average consumer) and HD getting more HD (Sony's 4K technology), along with the advances in wearable tech, smart appliances, automation and integration of all kinds.
More and more, the boundaries between the real world and the digital world are being erased. Digital is the real world; the real world is digital. It is mobile and on all the time, the first thing you check in the morning and the last thing you check at night. Incredibly, more people in the world have access to mobile devices than toothbrushes and toilets.
For better or for worse, we are connected 24/7. People to people. Devices to devices. Brands to brands.
There are 5.1 billion Google searches every day, more than 1,000 Facebook and Twitter posts per second and 100 hours of video uploaded to YouTube every minute.
In our social economy, the consumer can be a watchdog, critic, brand or product killer or, just as easily, an ambassador, an evangelist and a collaborator. Think about it: when was the last time you bought something without researching it online, without looking at the opinions of others, often complete strangers bound together by an interest, a passion or a brand?
For all the anonymity that living online provides, it is also a transparent world. Brands cannot hide any more. Consumers expect brands to do the right thing over how they make their products, what goes into them and how they impact the planet. They can spot a fake and will punish you for it. But they won't just ignore you and buy from brands they do trust – they will rally communities and groups and actively seek to destroy you.
Consumers do not expect brands to be perfect, but do expect them to take the steps to correct the course when needed. Consumers want to be engaged in the conversation, if not the process. Sincerity is the byword, not gesture or spin; action, not merely goodwill. Toms donates a pair of shoes to someone in need for every pair bought; Warby Parker does the same with glasses. Doing the right thing is good for business.
How consumers have changed has made it necessary for us to alter not only the kind of work we do, but also the way we do it. We work more collaboratively among ourselves, building our community both online and in person. We are more open to partners – access, not ownership – especially to keep pace with innovation. We are more immersed in both data and real-life understanding of consumers.
There is now more emphasis on us than ever to find truths about our brands and to connect those truths to consumers in ways that are genuine and unique. Ideas that entertain, delight and provoke; ideas that connect to communities and turn brand ambassadors into brand evangelists .
So I am more than ever excited about our industry; more than ever excited about what we do. This is a wonderful time to be in an agency that really aspires to create great work because, after all, consumers don't share shit.

Tony Granger is the global chief creative officer of Y&R
 
This article was first published on